Please note: Some activities and outings have been temporarily postponed due to COVID. We will resume once it is safe to do so!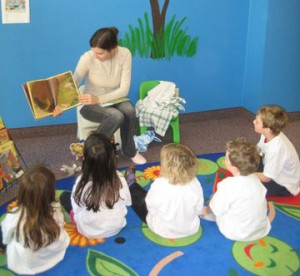 In the Summer of 2012 My Special School was personally invited to join in on the very first Family Time at the JCC. Our reputation for wonderful behaviour while out on our many adventures in our community lead to this special invite. We have since included Family Time as a part of My Special School's Enrichment program.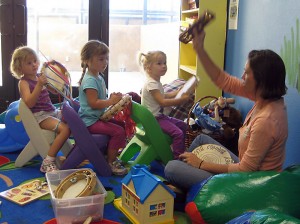 Friday Family Time at the JCC is a fun, drop-in, well organized play time at the JCC's new Children's Library. Each week there is a new activity including art, games, music, storytime, and a yummy snack with Challah bread. Every third Friday of the month we meet outside of the building for Family Time on the Move. The group will meet at a park, zoo, museum, etc. The class is completely free and open to the entire community!
Corin Koren is the program coordinator for Children and Family Programs at the Jewish Federation of Greater Santa Barbara. She has helped establish and create new programming through the new Children's Library, serving many families in the community. Her background is in education with a Multiple Subject Teaching Credential and overall love of working with youth and babies! Corin always welcomes us by name with a big smile and a warm heart.